Game Design #3: Unbreakable Immersion
There are three main ways that a game's immersion can be broken: frustration, boredom and plain old inconsistency. So first up, simplicity is key to avoid frustration.
1. A simple goal
Having fewer, clear goals with fewer, clear rules helps the player focus on what they need to do in the game and thus hook them from start to finish. As soon as it's unclear, especially at the beginning, the sooner the player will become frustrated and lose interest. We want to help the player understand what needs to be done and why, by clearly laying out the following:
Objectives

Ultimate goal i.e. how to complete the game
Sub-goals
Optional goals or side quests
Any chances to decide own goals

Incentives 

Achievability and skill level of all goals
Reward or treasure to gain from them
Risk and punishment for failure
If we make the payoff clear, we can ensure the player sticks to goals suited within their own interest and ability. Otherwise, if they veer off beyond their own abilities… they're gonna have a bad time.
Even beyond game goals, clarity and simplicity are key to immersion. Never be afraid to cut or combine elements and characters for clarity and flow. Would it be simpler to understand if you merge two characters into one? Would it be smoother to play if you combined multiple rules or abilities, having less but with merged purposes? Make it clean and avoid clutter that might confuse the player.
Meaningfulness with narrative
So we have our goals, but how do we make the player actually care about those goals? We could get more complicated with the Hero's Journey, but break it all down and we have two main ingredients for a good story:
A character with a goal
Obstacles to the goal
Obstacles let us add puzzles and challenges, which, as mentioned in my previous article, are fun for us! Obstacles are also caused by conflicts and unpredictable surprises, again mentioned previously, also fun. We can also vary the size of obstacles for more change, more challenge and even more surprise!
If we link puzzles and challenges with story conflicts and obstacles, both narrative and gameplay will flow seamlessly together for a meaningful and immersive experience. Connecting story and puzzles will help the player to feel a part of the story. And if we can add bigger obstacles and challenges, this will add great opportunities for protagonist character transformation and growth to overcome those challenges.
So, to help us add meaning behind gameplay we can ask:
How does the protagonist care about the goal?
What are the obstacles in their way?
Is there an antagonist behind those obstacles?
Why does the antagonist care about the goal?
Freedom and choice
Players want all the freedom they can have; developers want to give players all the freedom they can have. But we simply don't have the resources to make endless content for every possible path. This isn't our biggest issue though. Resources aside, give players too much freedom and they veer too far from our pre-designed interest curve.
We can only control so many truly meaningful pathways and we want to encourage the player to take those paths… but without them feeling limited and boxed in. Not only this, but the mind is easily overloaded: too much information and we process it as overwhelming noise and we become frustrated. So it's important that we balance both freedom and control for an immersive environment with meaningful choices.
So what do we do about this? We use mind tricks! We provide choices that give that feeling of freedom when they actually have comparatively very little freedom. We retain control of their experience using an ideal set of events for the perfect interest curve.
Controlling players with mind tricks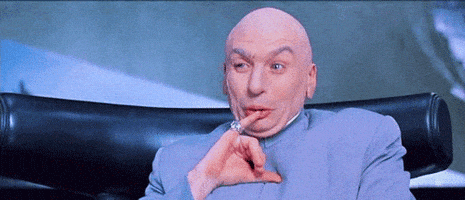 What's your favourite food? Favourite movie? Of all the brilliant movies ever watched, it's a difficult question to answer off the top of your head, right? Limit the choices you give to the player. Psychologically, we tend to be overwhelmed by too much choice or by open ended questions. Being able to choose from a few select choices instead helps us to retain freedom without too much stress thinking on the spot. So let's try again… Which do you prefer: Pizza or sushi? This, we can handle. Less is so much easier. AND the developer retains some control too: win, win!
More choices are better… when done right. Giving lots of choices that all lead to the same path may give the impression of lots of freedom, but the emptiness of those choices means that they lose all meaning. On the flip side, when we do have lots of real pathway choices, only one of them will be the best option for the ideal interest curve.  I also like to call this Choice FOMO. We can instead add dialogue choices for simple flavour and expression, rather than too many actionable outcomes. Branching dialogue is something I've also covered in more detail here.
We can never have too many choices for more trivial things such as customizations, expression and clothing. But it's best to offer less choices for the more complex things that require a lot more control from the developer to keep their quality, in particular story paths.
Using visuals, narrative,
dialogue barks
, UI menus or markers to make clear, tempting goals for the player will encourage them to make the choices you want them to.
The player's avatar and physical viewpoint can be one of the most obvious indications to them of what can and can't be done in a game world. For example, a GUI that resembles vehicle controls will show that the player is limited to driving on a road. An avatar that is a goose will obviously not be able to do human things like talking or opening doors.
We can use subtle lighting, environmental positioning, shapes and floor markings to draw visual attention to where we want the player to go. We can even take this to the extreme with the RPG style fluorescent beams of light that we often see as quest markers hovering above the heads of NPCs.
A change in tempo or volume of game music can be a powerful gauge of what's to come. Escalating music might warn of a nearby danger, whereas fading music could be a helpful indication of straying too far from the action.
While NPCs should follow their own stories, they should also serve the purpose of guiding and nudging the player in the best direction. Taking this a step further, if we make the player care enough about a character, we can emotionally manipulate them (muahaha) into doing what we want them to. Players want to please their companions and they also want to help those that they empathize with.
Sometimes we have to balance control and freedom to create the best possible experience for the player. This means we might occasionally have to take away their choice and control completely with cut-scenes, but this isn't always a bad thing. If we want to truly hammer in the feeling or emotion of an experience most effectively, we have to set the scene perfectly. And that's fine but don't even get me started on forced slow-walking scenes.
2. Balance
When there's an imbalance in predictability and difficulty, we get either frustration or, at the opposite end of the spectrum, we get boredom. We have to get the sweet spot just right…
Chance
To combat complacency and predictability, we can add random chance to challenges and puzzles. Chance gives the opportunity for exciting risks without fully knowing what will result. However, on the flip side, too much randomness can also make gameplay feel hopeless and completely out of our control, so it's important to balance chance with player skill so that they can still retain plenty of control. If we alternate random chance with player skill, hand dexterity, and strategic thinking, punishment will feel much fairer and exciting.
Difficulty
In the previous part of this guide, I talked about how the brain enjoys being challenged and exercised. However, as much as the brain likes to learn, it also doesn't like to do too much work either. What it really likes, is to learn patterns and techniques so that it can then work in a kind of auto-drive state, also known as The Zone: That pure, blissful state where we are completely focused on our task and absolutely nailing it. If something is too difficult, we get sensory overload, where the patterns just become noise to us and we give up in frustration. But on the other hand, if something is too easy, we get challenge deprivation, the realisation that you can't actually get any better now. Boring.
The various imbalances we need to avoid:
Too easy: The game is trivial. We've mastered it within the first five minutes
Too hard: The game is complicated and frustrating. We can't figure it out at all.
Too slow: Unlockable abilities and variations are unveiled at too slow a pacing so that it becomes repetitive. Again it seems prematurely trivial and easy.
Too fast: Unlockable abilities and variations are unveiled too quickly so that the player doesn't get a chance to properly learn. It becomes frustrating.
Beat the game: Once we master everything in the game and there is no challenge left, we've exhausted all fun
No interest: There is depth to the puzzles but the reward and incentive is below the player's interest level
So we want to aim to keep that sweet spot of continual learning, just within the player's abilities. If we alternate exciting, difficult challenges with easier, more relaxing sections, then we get a fresh and continuous learning exercise spliced with a rewarding feeling of mastery and ease. The learning curve must be continual, however, because the game dies along with the player's complete mastery of it.
To keep the learning curve ever-increasing with the player's abilities, we can gradually introduce harder challenges and unlock new abilities and strategies to beat them. The brain learns best slowly and incrementally, at an increasing speed. So if the player can learn new strategies one step at a time, they get a chance to really master everything, thoroughly and precisely.
3. Keeping It Real
Okay… maybe keeping it real isn't that easy when we've got awol AI and pathfinding glitches…
Skyrim in real life

📹 @JinnKid pic.twitter.com/29xQcdGr7M

— 9GAG (@9GAG) February 8, 2020
We can't create a 100% realistic world for the player to completely lose themselves in, because games are not real. No, we can't always avoid NPCs walking into chairs, or NPCs having the 10 second memory of a fish, or countless other cliches and inconsistencies. But we can still try and avoid glaringly obvious holes in our illusion as much as possible.
Consistency
One thing I'm always guilty of, often being chided for while working on our sci-fi IP, is for making real-world references outside the scope of the one I'm writing for. For example, I made a 'Sharon's Stone' pun… but Sharon Stone doesn't exist in that game world. Perhaps the odd pun is okay as a subtle nod to the player, but keeping the consistency of our world's theme, culture, visuals, language, customs and behaviour will only strengthen its illusion.
But consistent narrative aside, we also need to accommodate the way the player's mind learns and the way it absorbs patterns through consistency. Rules should feel:
Natural and within the context of the game. For example, an enemy that hears you run, but doesn't hear you murder their comrade makes no sense. Same as being able to scale huge walls but being unable to climb shorter fences.
 Dependable and learnable. We learn by trial and error, so if a player sees a moss wall, tries to climb it and succeeds, they'll assume they can climb all similar-looking moss walls. If they try to climb another wall that looks the same, but the game rules don't allow them to, they now have no way to learn what they can and cannot do. They will no longer have any trust in the rules and those patterns. Players must be able to learn what is a barrier and what is not, either with subtle visual indicators to show accessible paths (like the wall scuffs in Tomb Raider games, or the glowing ladder arrows in FF7R), or blockages such as dense branches, crumbling walls or water to mark inaccessible ones.
One break in the consistency of rules can completely shatter the immersion and illusion of a real world.
Oddities
On one end of the spectrum, we have completely new worlds with alien concepts and languages for the player to grasp; on the other end, we have cringingly cliche medieval bar wenches and amnesiacs.
Go easy on the oddities

Introducing alien ideas, concepts and customs slowly to the player will ensure they don't get confused by an overload of new information. I've been recently reading a sci-fi book called Illium which, as interesting a concept as it is, bombards you with a barrage of completely made-up words and names – morovecs, diapirs, klicks and enviro-niches – in just about every single sentence. It's a tough read. On the other hand, don't patronisingly over-explain everything for the player's benefit either, because that's just cringey as.
In a similar vein, I remember the dwarves in FF9's Conde Petie talking in a very strong accent which, at least for me, was an effort to decipher. Trying to read out their voices in my head while also working out what they were saying was somewhat distracting. By all means, we should keep worlds creative and original, but we should also be cautious not to sacrifice simplicity and readability.

Go easy on the cliches

Cliches can be boring, unoriginal and unattractive in overall game design. But, used sparingly, they can also serve brilliantly as points of familiarity for easy understanding and immersion. We all know and recognize a treasure chest, right? There are times when a cliche can actually feel like an anchor to our familiar world, which is a helpful balance when we're also trying to find our way and comprehend a lot of new oddities as mentioned above. If we combine cliches with novelties, together they can create a graspable yet entertaining world.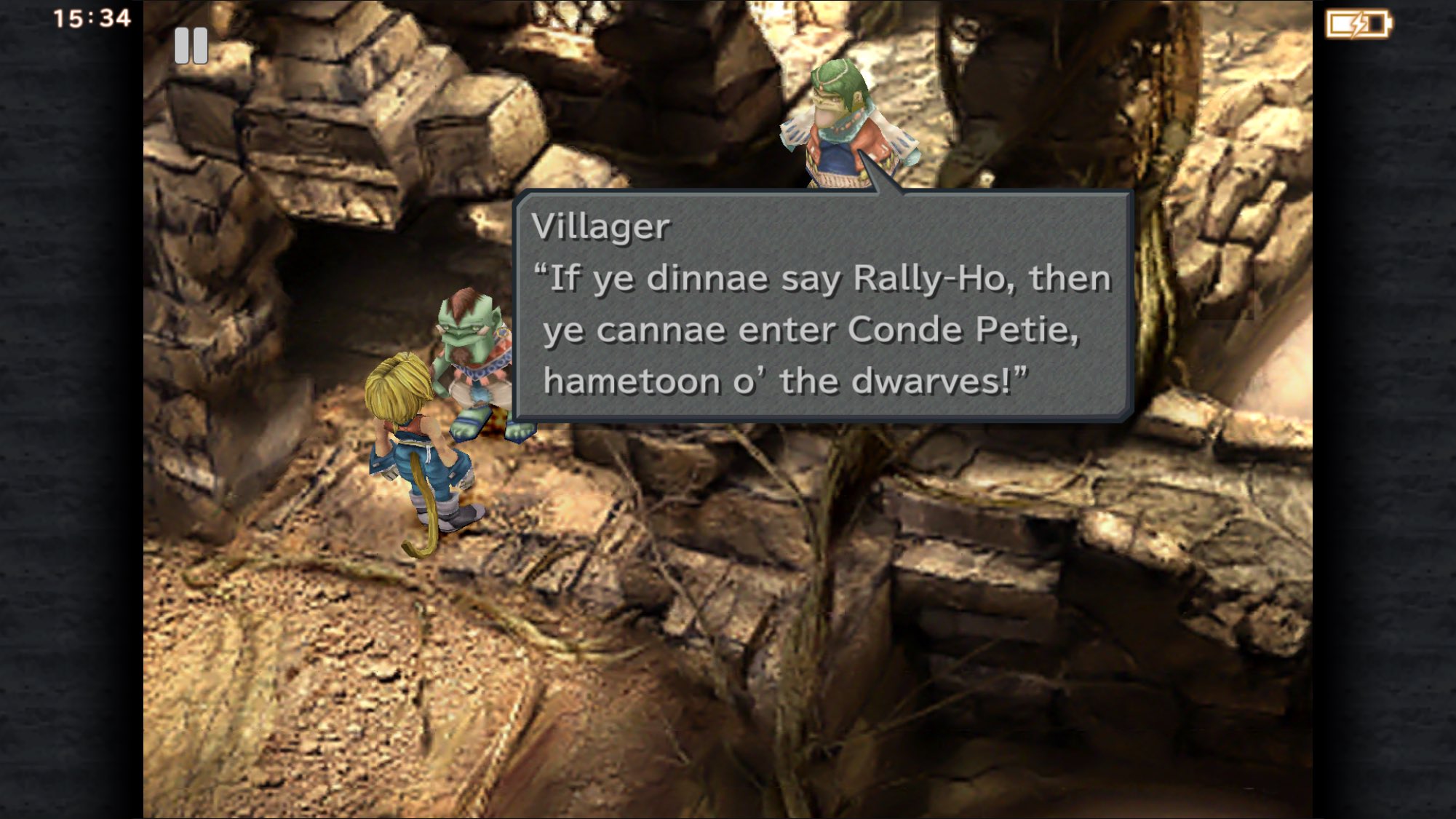 Summing up
Don't let players get too lost: Guide them, nudge them, direct them and simplify goals for them so they don't have an overload of cluttered information to absorb. If we don't know what to do in a game, we don't care… or want to play it. Players also enjoy challenges so make sure to give them good ones! But careful not to patronise with over-easy puzzles, or frustrate with over-difficult ones either.
Anyway! If anybody has actually read the whole of this series: wow, hope you enjoyed it! As someone who's always had an interest in psychology, I've found this great fun to study, but it's also been really helpful in knowing how to effectively use my writing to enhance gameplay. It's something I should have studied long ago and would recommend everyone involved in game dev to study and up their game (literally!).
Thanks for reading 🙂